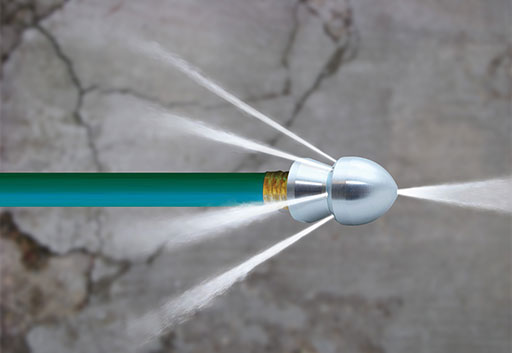 DrainBlaster Cleaning Nozzle 3/4" Hose Thread
An essential tool for cleaning drains and under pathways.  Also includes a wire attachment connector for using a wire locator to determine the drain route.
Features:
Front jets cut through blockage
Rear jets propel nozzle upline
Two stage flushing action
Minimum water pressure: 70psi
Heat treated grade 303 stainless steel for long life
To order or for any enquiry please contact us by email or by phone.
Email: sales@twl-irrigation.com
Tel: 01346 531193